**IMPORTANT SUMMER INFORMATION**
We are extremely excited about the program we have set up for this summer!! In this time of uncertainty, we still want to create the opportunity for our BCM family to grow together and experience Jesus in an impactful way. Although the future is uncertain, there is one thing we are absolutely certain of. God is still on His throne and remains in control of it all. In that truth, we desire to press on in our pursuit of God, and would love for you to join us! Here is more information regarding our summer program, as well as how to be involved:
BCM Collegiate Summer Series:
What is it?
The Collegiate Summer Series is a Tuesday night college ministry teaching time geared to engage students in helping them grow in their walk with Christ.
When is it?
Every Tuesday night at 8 PM (EST) starting on May 19th
How do I join the summer series?
Register for free at this link and then join in the zoom call at 8 PM each Tuesday. After registering, you will receive a confirmation email containing information about joining the meeting. Each week, utilize the link you receive after your one-time registration.
Additional discussion opportunities
Around 8:45 each Tuesday, after hearing the guest speaker, our BCM will have the opportunity to meet together and discuss some questions regarding the lesson for the week. That discussion will last for about 20 minutes.
Bible Study:
What is it?
We will be going through books of the Bible together via the YouVersion app in group Bible plans. Each day has a reading, a devotional, and discussion opportunities. We will also meet once a week to talk about our insights from the passages via zoom.
When is it?
Weekly discussion meetings will be held every Thursday at 7:30 PM (EST) starting May 21st
How do I sign up for the Bible study?
You will have to download the YouVersion Bible App, create an account, and send the UCF BCM account a friend request. From there the BCM account will send you an invite code to join the group Bible study. If you do not feel like creating an account, all the Bible readings will be posted weekly on ucfbcm.com in the blog section.
Summer Community Events:
What is it?
Through out the summer we will be having hangout opportunities via zoom to watch movies, play games, catch up, and so much more!
When is it?
We will have community event nights on Thursdays after Bible study as well as Saturday evenings at 7:30 PM
How do I join the community event nights?
A zoom link will be sent out in the slack app just before the event is to begin. If you are not apart of slack, please message us on Instagram (@ucfbcm), Facebook (@bcmatucf), or email us (ucfbcm@ucfbcm.com)!
We look forward to fellowshipping and worshipping with all y'all this summer! We hope that we can return for Fall 2020 expectant and prepared for the Lord to work in big ways in the BCM community and across the UCF campus.
---
BCM is a Christian campus ministry at the University of Central Florida that provides a place for students to explore the claims of Jesus Christ and experience the excitement of answering the call to follow Him. You can check out what we believe on the "About" tab above.

Our Community
"They devoted themselves to the apostles' teaching and to fellowship, to the breaking of bread and to prayer."
Acts 2:42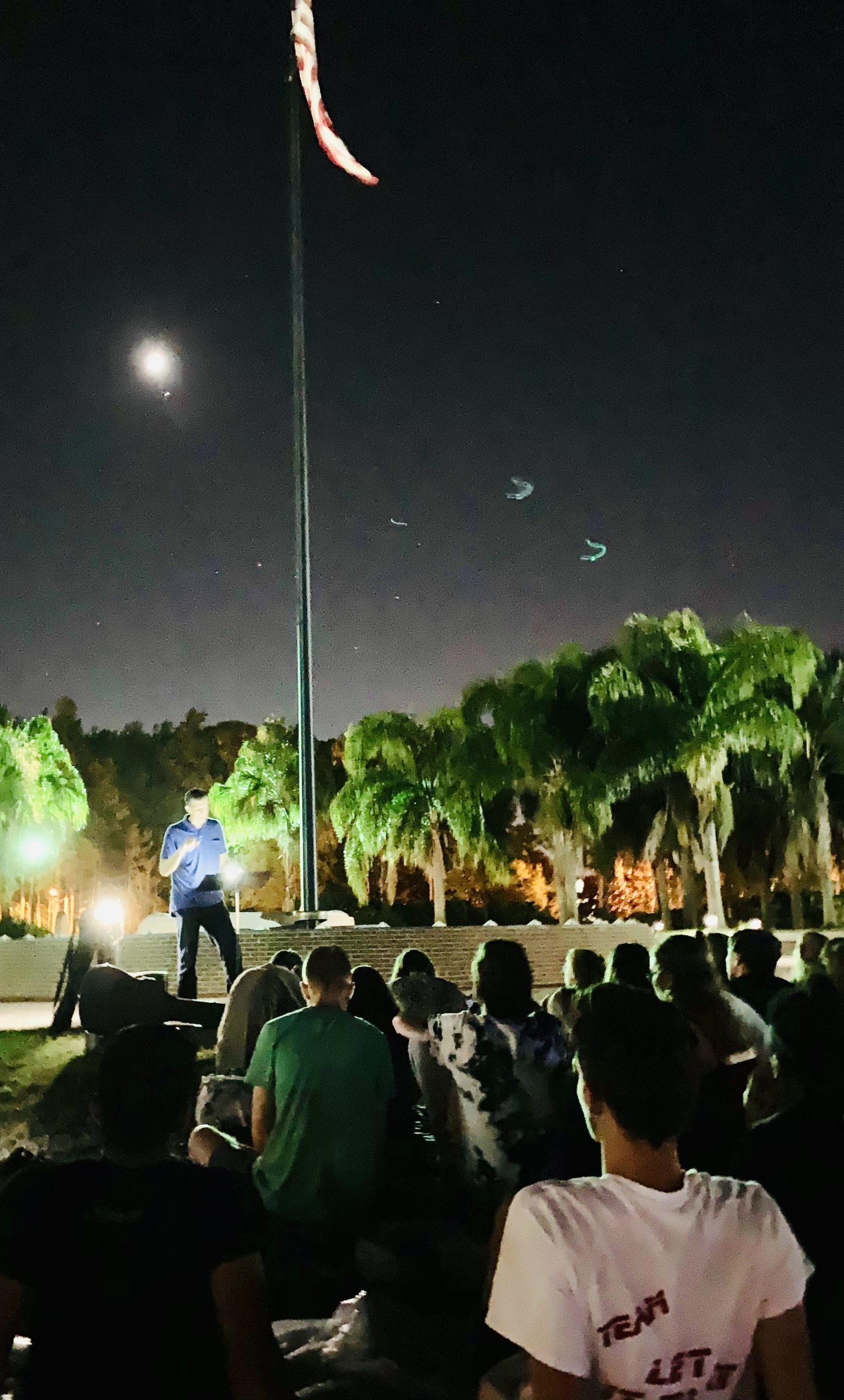 Spiritual
"All Scripture is God-breathed and is useful for teaching, rebuking, correcting and training in righteousness, so that the servant of God may be thoroughly equipped for every good work."II Timothy 3:16-17
Prayer
"I urge, then, first of all, that petitions, prayers, intercession and thanksgiving be made for all people— for kings and all those in authority, that we may live peaceful and quiet lives in all godliness and holiness." I Timothy 2:1-2